13
141
Completing Forms
Forms may not be particularly glamorous, but they do an important job: collecting standard information needed about people, jobs, orders, requests, and many other aspects of business. For many years, paper forms dominated business, and now, with online transactions, forms seem to be taking over the world.
This chapter focuses on common workplace forms. The guidelines at the beginning of the chapter give tips for completing forms accurately. Many models afterward show typical forms and how they should be completed. For each paper form shown in this chapter, an online version would also exist, to be filled out the same way.
In this chapter
142
Guidelines
Completing Forms
When filling out a form, your goal is to provide complete, correct information.
"I've worked in several large companies. . . . You couldn't get anything done without filling out a form. There was even a form that you had to fill out when there wasn't any regular form available."
—Mark Schneider
143
Filling out Phone Memos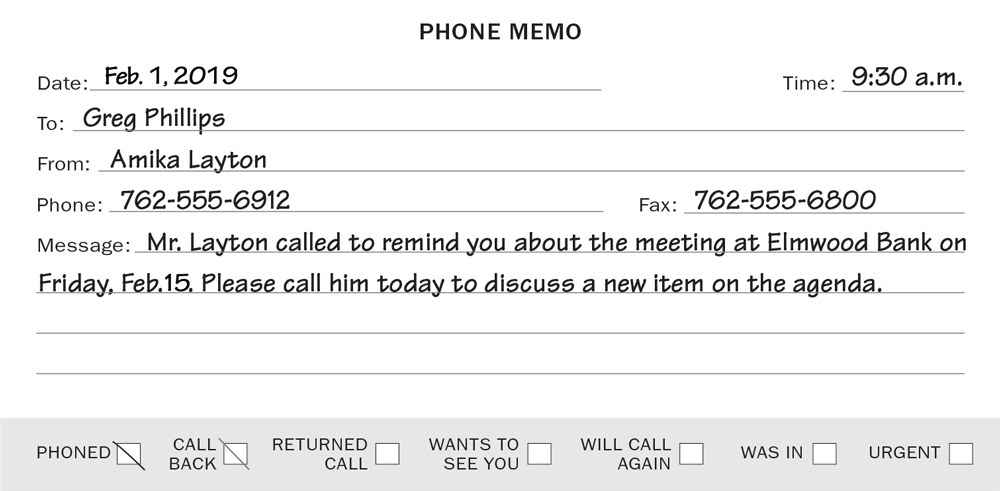 Filling out Job-Completion Forms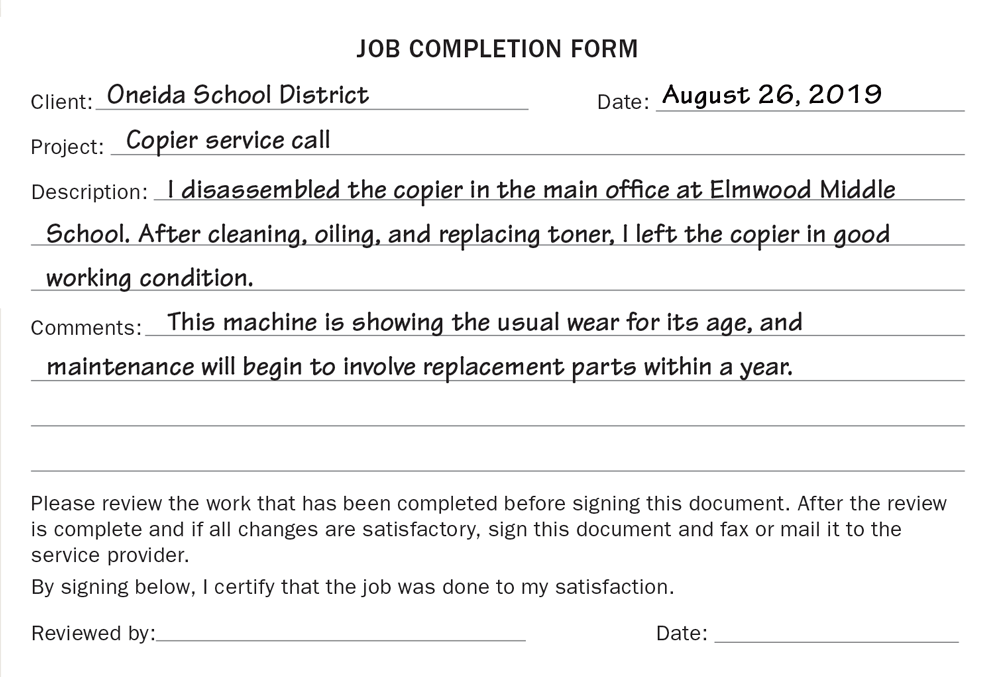 144
Completing Accident-Report Forms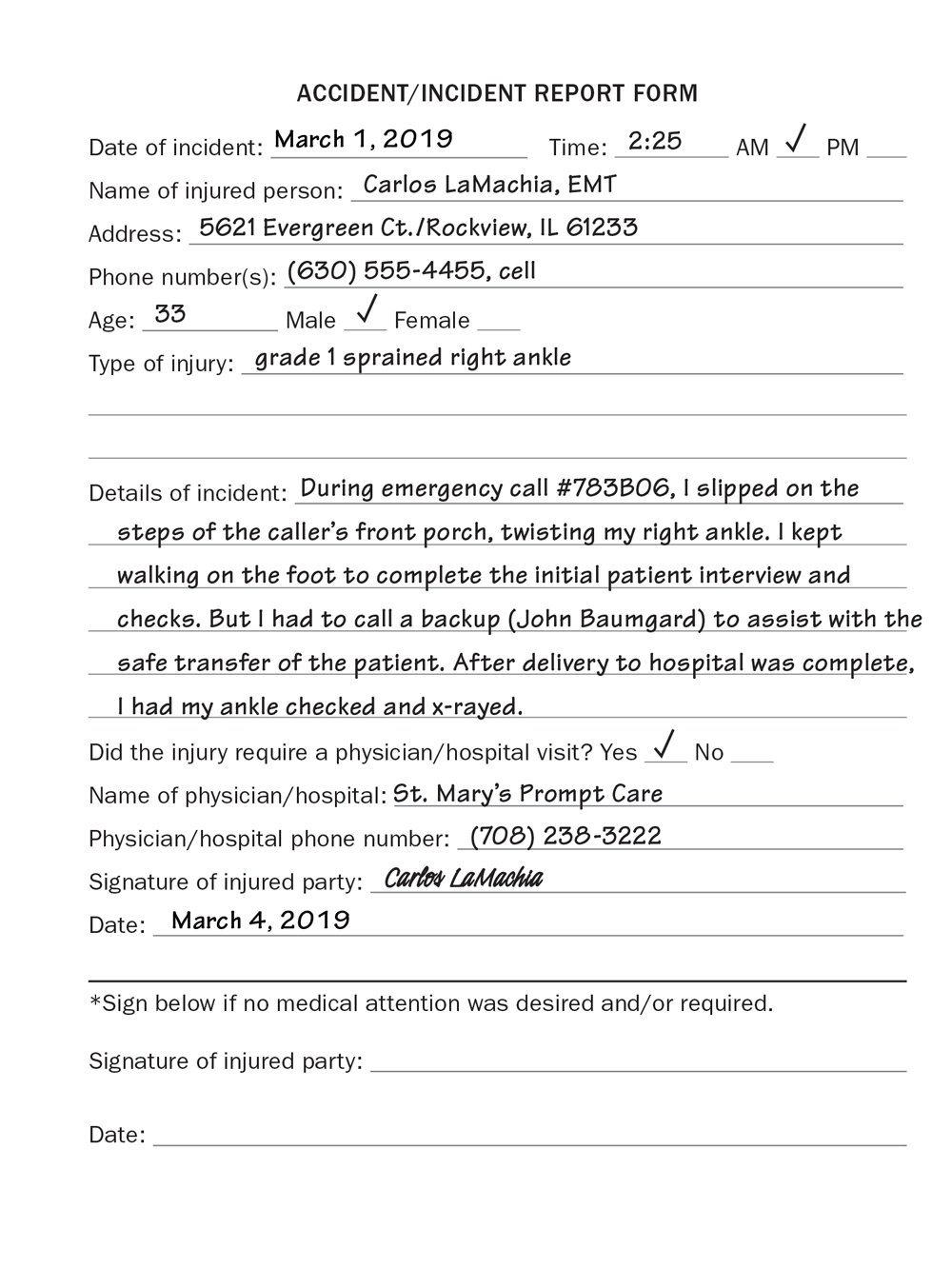 145
Completing Order Forms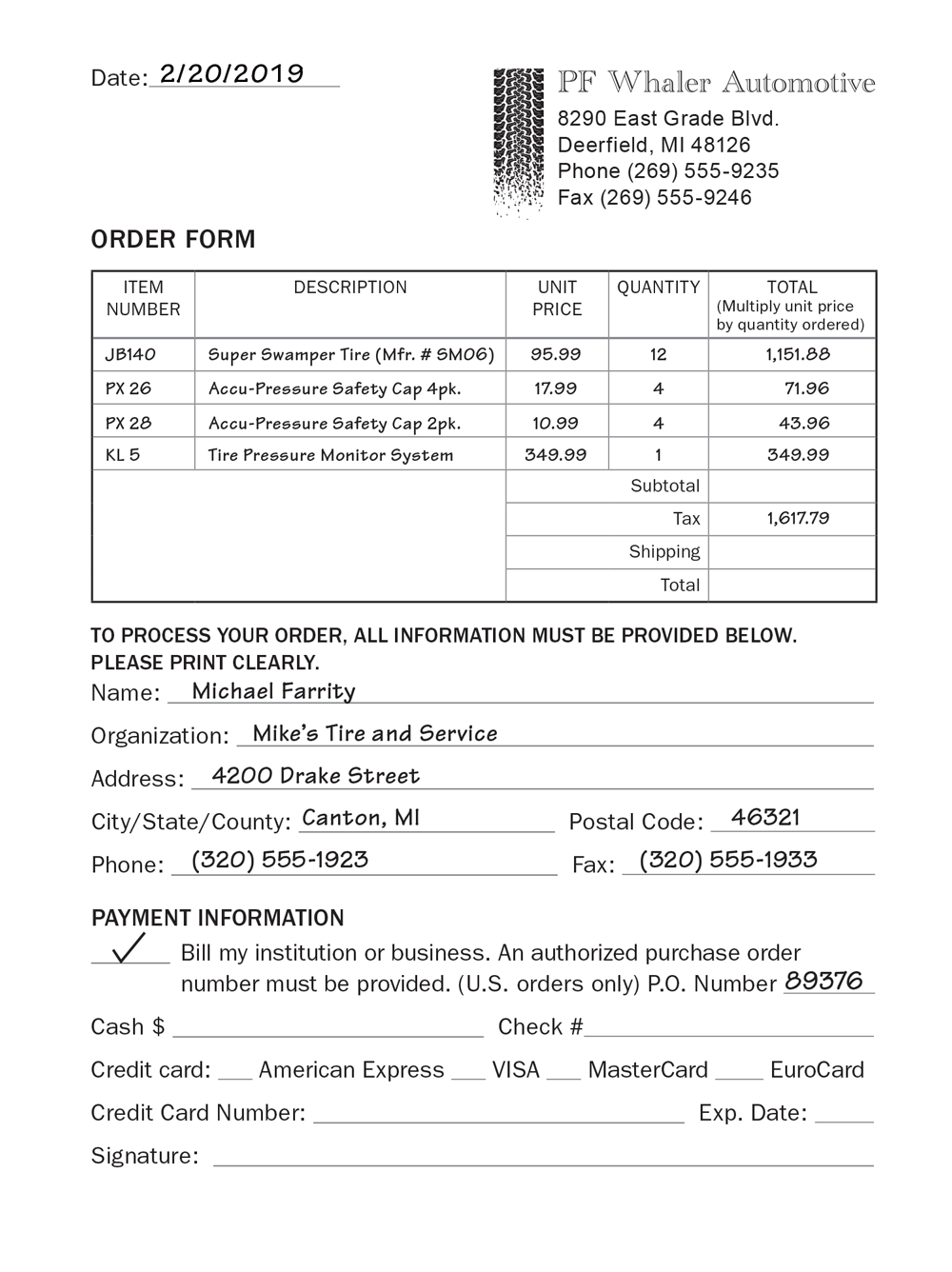 146
Filling out Service Invoices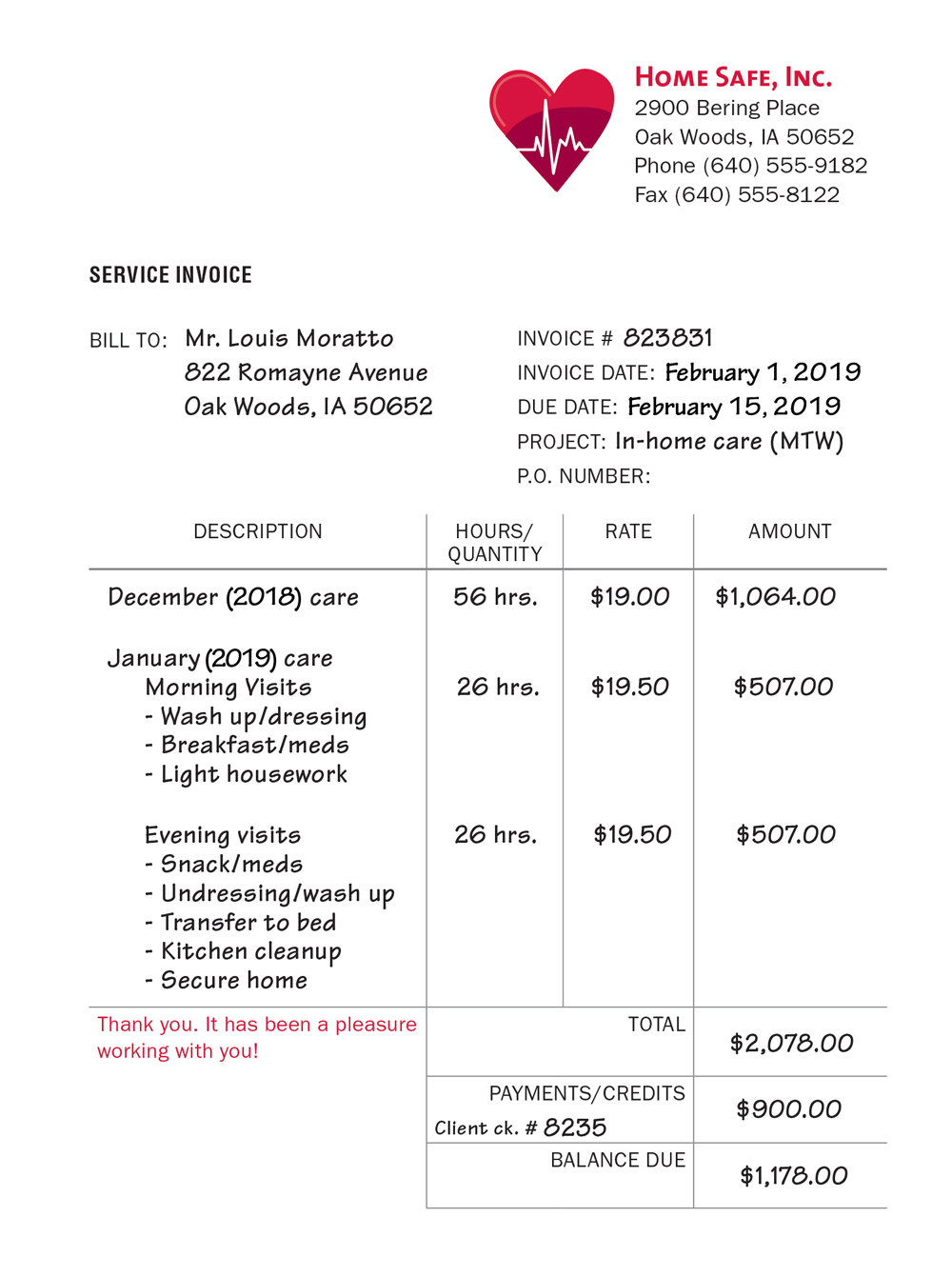 147
Completing Fax Cover Sheets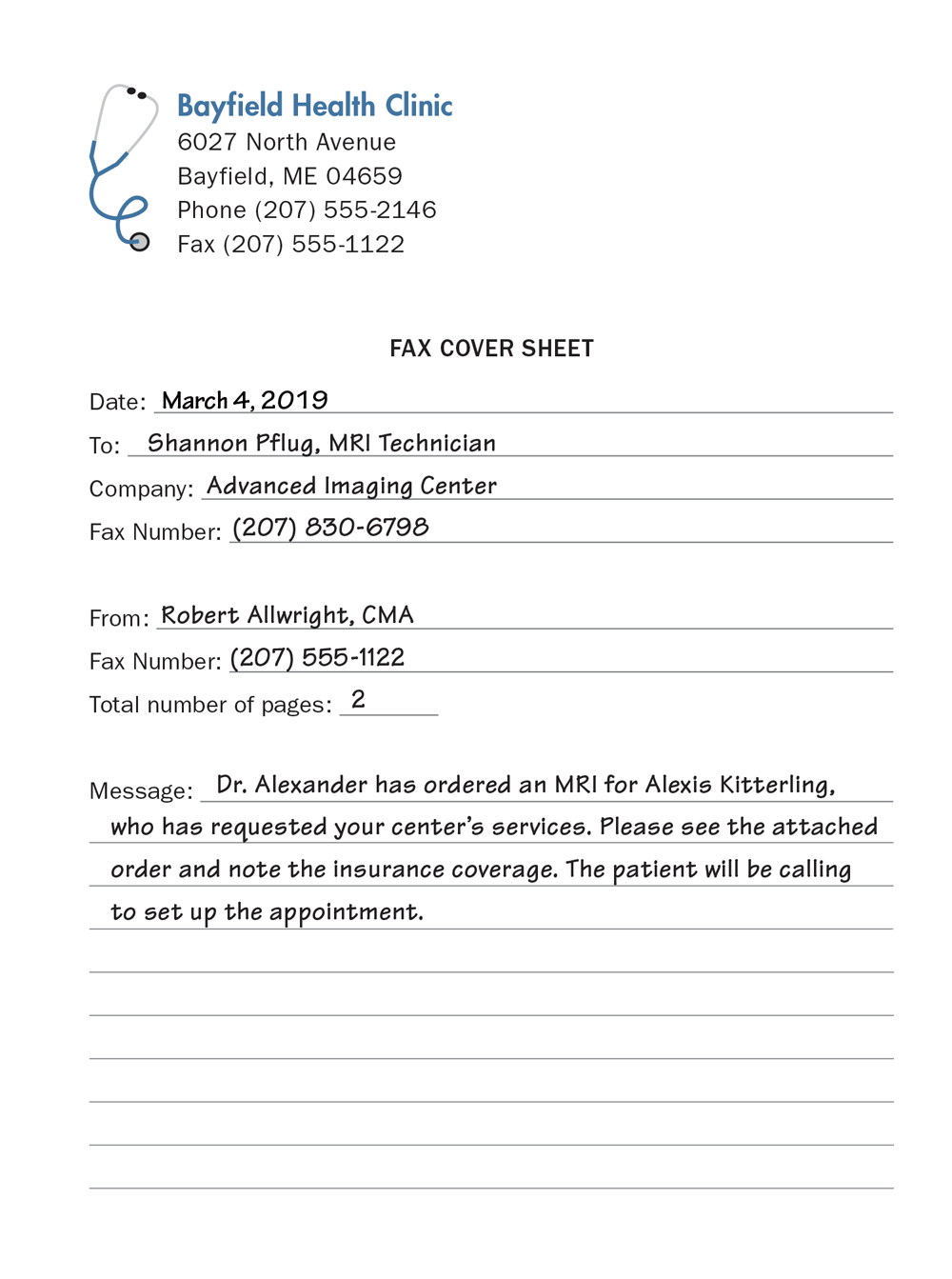 148
Completing Job Applications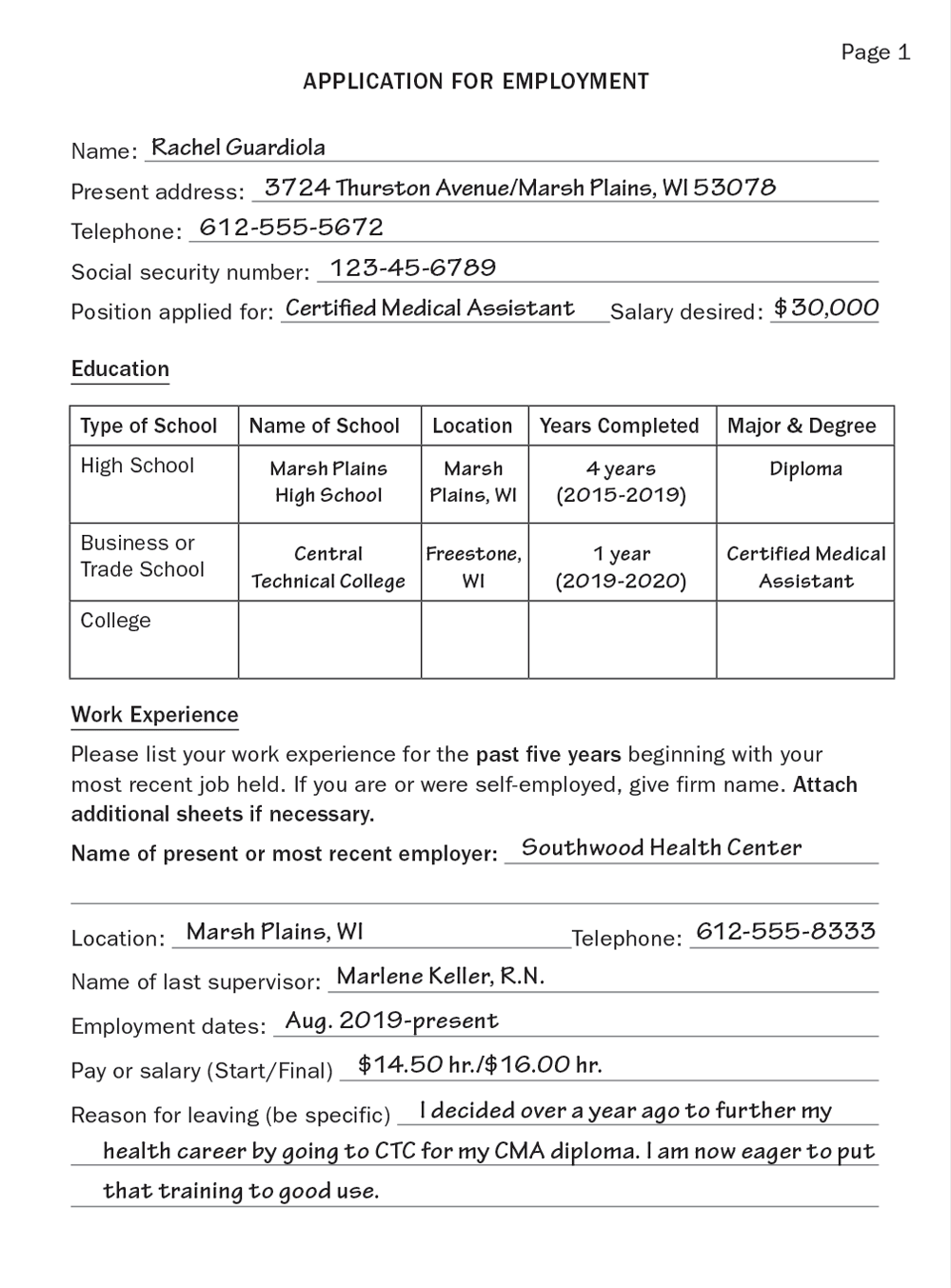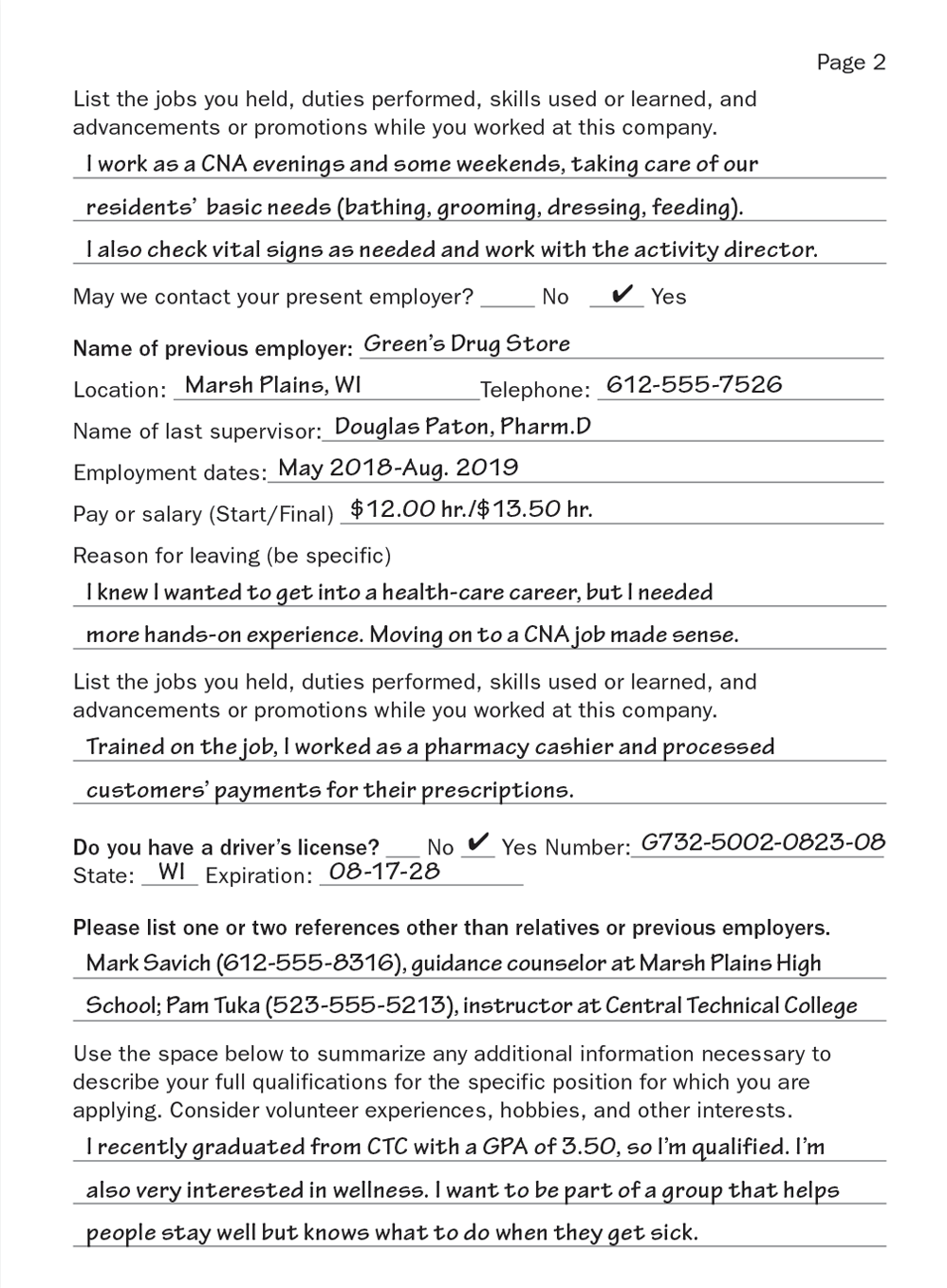 150
Completing Electronic Forms