Write for Business Courses teach the skills that businesses seek in workers: writing, communication, critical thinking, and problem solving. Clear instruction, helpful examples, engaging videos, and varied activities help you learn new strategies and apply them in your own writing and thinking. Participants earn certificates and CEUs upon completion. We offer the following types of course licenses:
Single licenses to enrich yourself and advance your career.
Facilitator licenses to conduct trainings with other participants.
Innovation Track
Critical Thinking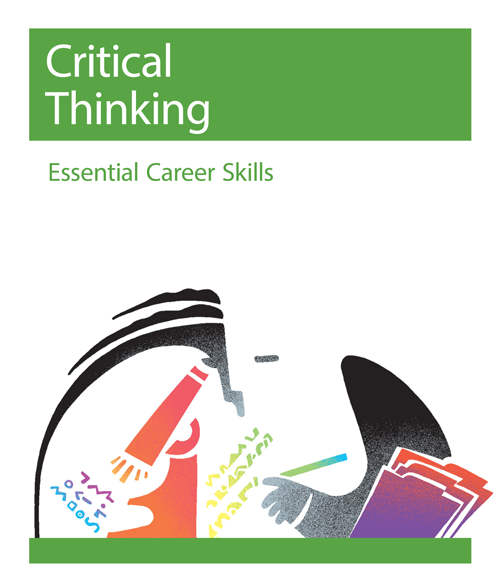 This course will help you think critically about any issue you encounter in the workplace. You'll gain practical tools for analyzing, evaluating, and improving products, services, and processes. You'll sharpen your logical abilities and avoid faulty logic. You'll also learn strategies for improving the thinking that happens in meetings and work groups. (10 hours/1 CEU)
Watch a video about this course.
Problem Solving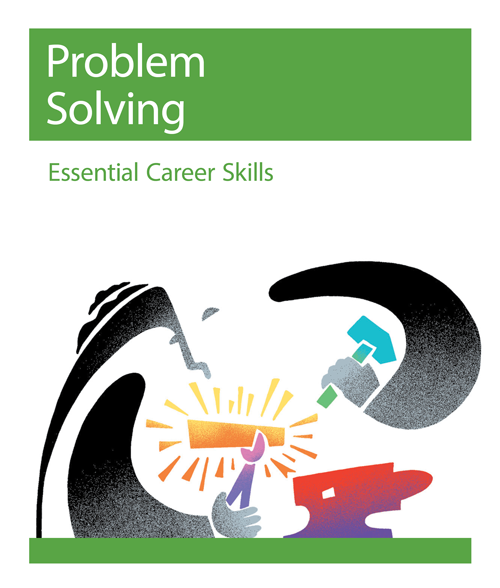 This course will help you solve problems in your workplace. You'll gain practical tools for defining problems and innovating solutions. You'll also learn problem-solving strategies used by managers, analysts, engineers, facilitators, designers, and scientists. This course helps you understand how to solve problems by yourself and in workgroups. (10 hours/1 CEU)
Watch a video about this course.
Practical Problem Solving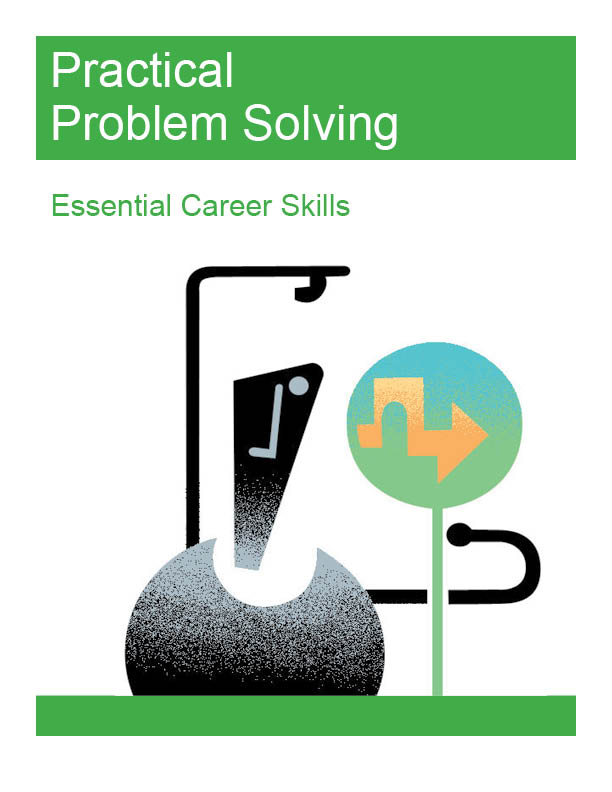 In this mini-course, you'll learn how to analyze the causes and effects of problems and then devise ways to remove them. You'll discover how to plan and propose your solution, and how to put it into practice. You'll also learn how to evaluate and improve your solution. Clear explanations, examples, and videos teach key concepts, and digital activities help you practice problem-solving strategies. (5 hours/.5 CEUs)
Watch a video about this course.
Printed Courses
The print versions of our Business Writing Track Courses let you teach writing, communication, and critical thinking onsite. These courses have trained thousands of workers in business, government, and higher education. Instruction is easy. Left-hand pages provide 10-minutes of instruction and examples, and right-hand pages provide a 10-minute activity applying the learning. You then spend 10 minutes discussing the concepts before moving on. A PowerPoint for each course lets you present right from the screen. Pre- and post-assessments measure learning. Want to know more? Browse the course listings below, or check out other resources:
Printed Guides
The 20th Anniversary Edition of the Write for Business Handbook has become the go-to reference for businesses like Amgen and Blue Cross Blue Shield, colleges like University of Wisconsin-Whitewater and Graduate School, and government agencies from the Department of Defense to Homeland Security. For 10 years, Write for Work has provided a practical work-text for institutions such as Gateway Technical College and Blackhawk Technical College, teaching communication and grammar to the up-and-coming workforce.
Write for Business

Your online workplace writing Guide is also available in print! Write for Business is a concise writing handbook that teaches the communication skills needed for success on the job. You'll discover strategies for writing effective emails, memos, résumés, letters, reports, proposals, instructions, policies, procedures, and much more. You'll find guidelines for writing each form, exemplary models, and checklists for revising and refining.
Write for Work

Write for Work is a practical guide to workplace writing and grammar, designed specifically for students in one- or two-year programs. This work-text uses the "Company" approach. At the beginning of the book, students profile a company they would like to work for. Then, as they work through the book, students write as employees of the companies they profiled. That way, nursing students write about nursing and welding students about welding.

Schools such as Gateway Technical College and Blackhawk Technical College use Write for Work to prepare the next generation to succeed in the workplace.