Training and Development Professionals
Energize Your Soft-Skills Strategy with Write for Business
In their report "Bridging the Skills Gap," the Association for Talent Development (ATD) states, "Soft skills, by far, are the main concern across industries . . ." And what specific skills are the most needed?
In the future, the demand for these skills will only increase. As ATD CEO Tony Bingham states,
"We need to be paying attention to the unique value proposition that humans bring to work and help organizational leaders create environments that are agile and changeable."
Writing, communication, critical thinking, and problem solving are uniquely human skills that allow us to adapt and improve. They are identified as the most needed skills today, and they will drive successful individuals and organizations into the future.
The Courses, Guide, and eTips from Write for Business teach all of these skills. All of these resources use the seven traits of business writing, an approach supported by 50 years of research. They also teach critical and creative thinking, combining them in the problem-solving process.
Try out our free course, Effective Emails and Messages, today.
Find out more about why professionals should care about their writing and why you can trust Write for Business.
How can I use
Courses

to facilitate writing and thinking?
I want soft-skills training materials.
Use online courses to ease your workload and ensure effectiveness.
A suite of six courses leads participants from basic messaging to advanced communication. Instruction, examples, videos, and activities teach critical skills that participants apply in their own writing.
This leveled set of courses accommodates a wide range of learner competencies and organizational needs. Each Course teaches the seven traits of effective business writing, a common framework to analyze and discuss writing within teams and throughout the organization.
Additionally, Courses are . . .
cost-effective at $59.95 per seat with volume discounts.
customizable with your branding and course names.
easily integrated into larger training programs.
deliverable within your LMS or externally from this site.
fully responsive on all devices and screen sizes.
awarded with CEUs and certificates upon completion.
always available with lifetime access.
also available in printed kits, including the print edition of the Write for Business Guide, participant and instructor manuals, and Powerpoints.
Whether you are an independent trainer or work within a larger organization, Write for Business Courses are your go-to solution for writing, communication, critical thinking, problem solving, and more! Want to learn more? Take a Course walkthrough.
Write for Business Pricing
1-99
seats
100-500
seats
500+
seats
Pricing is the same for all courses.
How can I use the Write for Business
Guide

for training?
I need a writing resource to support participants.
Discover a free workplace-writing website that can answer their questions.
As you know, participants have plenty of questions about writing and communicating, and you need to have authoritative answers. You'll find the right answers in the Write for Business Guide, including the following:
The Guide summarizes the best advice from The Chicago Manual of Style in practical language for workplace writers. It has become the trusted writing reference for businesses from Amgen to Blue Cross-Blue Shield and government entities from FHFA to DOD.
How can I use
eTips

to combat the "forgetting curve"?
I need participants to remember what I've taught.
Have them sign up for free weekly support for workplace writing and grammar.
As a facilitator, you know all about the forgetting curve—the natural loss of learning after a training. The best remedy for this condition is repeated micro-learning opportunities that reinforce new skills and extend them.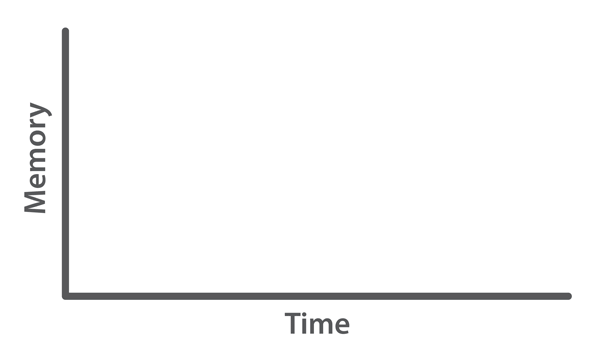 Enter eTips. These concise writing strategies are delivered weekly via email. Each eTip focuses on a key skill in workplace writing and communication, with clear instruction and examples, and an activity.
Whether your clients need a refresher on key comma rules or advice on how to persuade even the most resistant readers, they will remember what you have taught and discover new ways to improve their writing.
Check out these recent eTips: